Please take a look and a listen!
Showreel, videos, projects, photos, sounds!
Project showreel
Showreel: New film by Vanessa Lann with previously unreleased excerpts of her work!
DD (Double D) for piano solo (new version, 2023)
Guy Livingston, piano
Kristian Claas, montage
Vanessa Lann, music and concept
Videos
Project Gallery
Photo gallery
Spotify
Meet Vanessa on Spotify
Instagram
Meet Vanessa on Instagram
LinkedIn
Meet Vanessa on LinkedIn
Merch
moonshadow sunshadow
Record label Attacca, Music for Curious Ears, has selected Lann's compilation cd, moonshadow sunshadow, as the cd of the month (March '23).
To order, please go to attaccaproductions.com.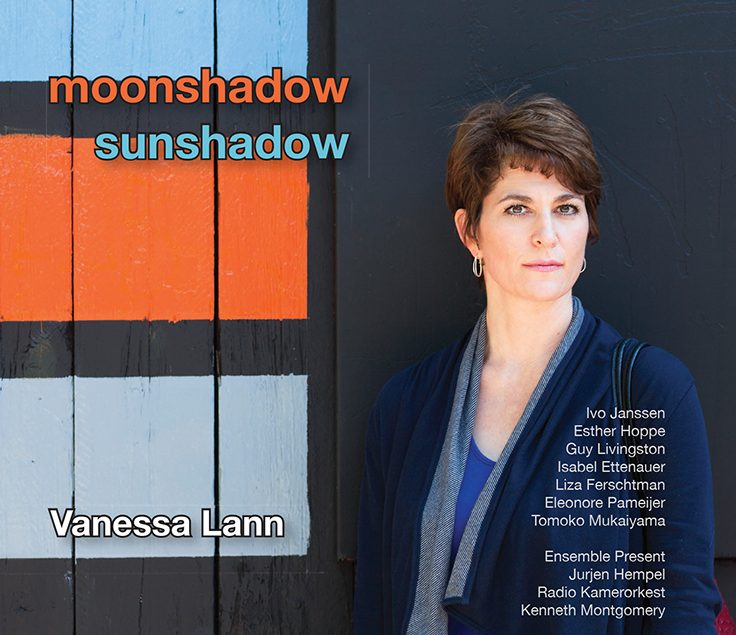 The Crossing: Carols after a Plague
Philadelphia based contemporary music choir The Crossing releases Carols after a Plague, a collection of works by twelve composers that responds to our collective experience of the last few years navigating the pandemic, as well as grappling with the fraught issues of our time. The album includes Lann's Shining Still, written on request for this project.
To order, please go to newfocusrecordings.com.
9×13: new music for neo-fanfare
Neo-fanfare band 9×13 has just released a recording of 11 pieces by living composers, including Lann's 9×13 Orange Drummer Beat!.
To order, please go to https://www.9×13.nl/new-music-for-neo-fanfare-nu-te-koop/.